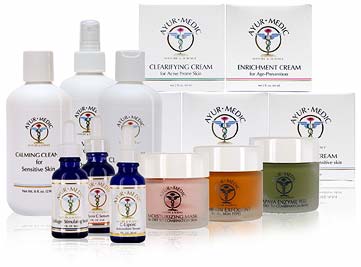 Ayur-Medic Skin Products
Ayur-Medic has the following types of products available for sale by beautyland.com:
Acne, Anti Aging, Anti Wrinkle, Cleanser, Eye Care, Lip Care, Mask, Moisturizer, Pigment Relief, Rosacea, Scrub, Serums, Sun Care, Toner,
Take the time-tested healing doctrines of Ayurveda, the 5,000-year-old Indian science of life, and combine them with today's most advanced dermatologic research. The result? AYUR-MEDIC ----- a revolutionary new line of skin care products that strikes the perfect balance between natural holistic principles and state-of-the-art medical knowledge.