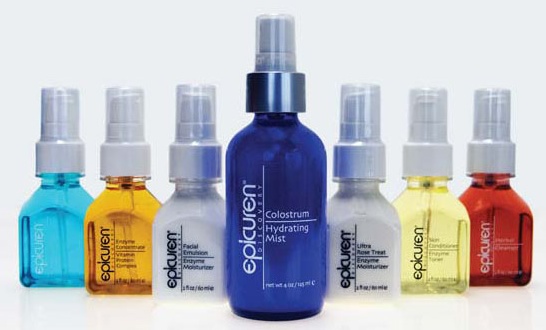 Epicuren Products
Epicuren has the following types of products available for sale by beautyland.com:
Acne, Aloe Vera, Anti Aging, Anti Wrinkle, Body Lotion, Cleanser, Collagen, Enzyme, Eye Care, Instant Lift, Lip Care, Mask, Moisturizer, Protein Spray, Scrub, Sun Care, Toner, Vitamin C,
Epicuren Skin Care Products a system of enzyme skin care made up of water-based fresh enzymatic-infused gels and lotions that go far beyond the spectrum of normal skin care.

The word Epicuren comes from the Latin words Epi and Curen which mean to heal or cure the skin. Not only does it diminish wrinkles, it erases them. It lifts, tightens, increases elasticity and density in the skin and gives it a youthful glow. Research has shown that Epicuren literally changes the skin at the molecular level.

The Epicuren line include products for all skin types: dry, sensitive, mature, sun damaged, acne-prone, combination, young skin and men's skin.